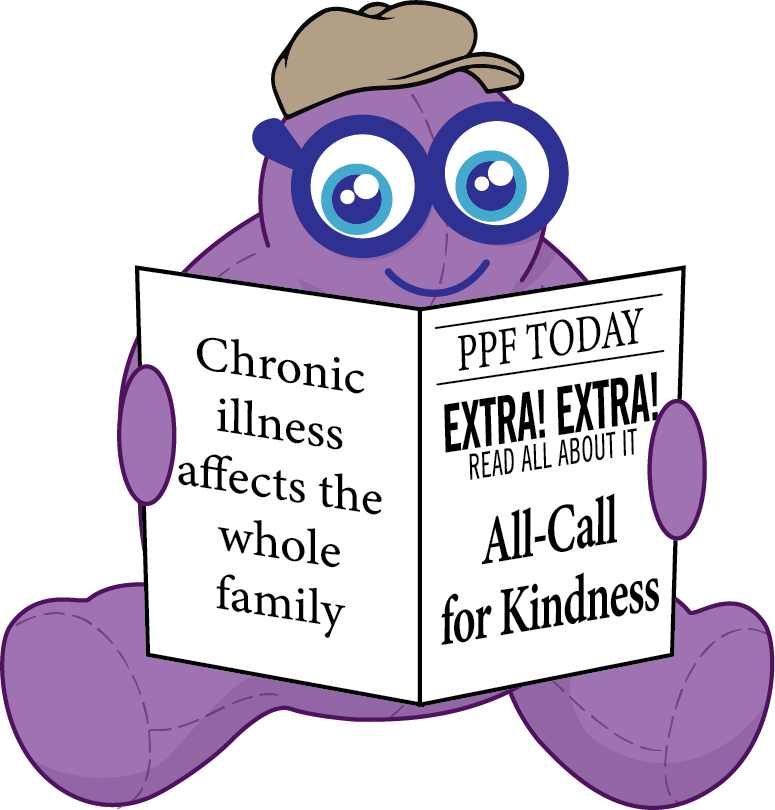 Puffy's All-Call for Kindness!
EXTRA! EXTRA! All-Call For Kindness!
Positive News is something to SHOUT OUT LOUD about! This space is dedicated to celebrating children and young adults with chronic illnesses and their families who go above and beyond to spread kindness throughout our world. May you be inspired by these kids, siblings, young adults, parents, and extended family members, who, despite all they endure, rise above and care for others in their communities through their chronically caring acts of kindness!
October 10, 2021
Bridget is a 20-year-old who is going places; she is a junior in college who is double majoring in Biology and Psychology. These degrees will help her achieve her long-term goal of becoming a genetic counselor. For those who are unfamiliar, genetic counselors translate genetic test results for patients. It is the job of the counselor to take this information and help patients make the tough decisions related to both their families, and possible treatments.  When she isn't working towards her long-term goals, Bridget reads books, hangs out with friends, and calls her family. Oh, and she is the co-president of her college acapella group, and an RA for freshmen.