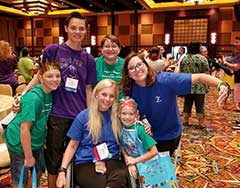 DONORS
Our gratitude to our wonderful donors is immeasurable.
Amanda Keating
Anne Nymark
Becca Jordan
Blaine Stoner and Dianne Patterson
Blake and Andy Misura
Bob and Jennifer Tonning
Bobbie Studdard
Brenda Lewis
Christine Hurtado Cooper
Danielle Puccio
Denise Jackson
Duane Wildridge
Fred Peterson
George A. Kehrt, II
Georgetta Dilley
Jessica Hogan
John and Sandy Leanes
Krewe of St. Brigit
Kyle and Kristeen Nelson
Lentini Family
Lise Fox
Lisl Unterholzner
Mary Ann Mann
Mary Stiner McGuire
Michal Marx
Nancy Palak
Nick and Karen Harper
Pamela Brock Moore
PhRMA
Rachael Rice
Renee Conway
TOP Jewish Foundation's Rothman Family Fund
Sanela Hasanic
Shahira Saad
Shannon Spalding
Steve and Liz Smith
Theresa Russo
Tim and Janet Wise
Tony Jackson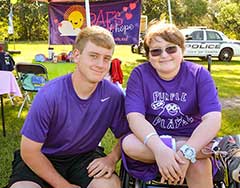 SUPPORTERS
Without the support of the community, we would not be able to do what we do.
Bayside Custom Golf Carts
Cheval Golf and Athletic Club
Constellation Brands
Crabby Bill's
deciBels DJ
Doubletake Marketing and PR
Fred's Market Restaurant
Golden Corral
Holiday Inn Harbourside
Jackson Family Wine
Jeanmaria Fisher's Birthday Facebook Gift
J. Scott Reed with Pilka and Associates, PA
Krewe of St. Brigit
Mercedes-Benz of Wesley Chapel
Message Envy Lutz
Morean Arts Center
Nick Harper, Artist
Nobel Crust
ProCopy
Publix
Rocky Shipes and Rockstar Golf
Rollin' Oats Market and Cafe
Shear Art and Spa
SIP Creative
Slice
Studio E Abstract Art
Steve's World of Golf
Sun Dimmers, Inc.
Tampa Bay Rays
Tasha Moser Carroll's Birthday Facebook Gift
The Posh Tot
Total Wine & More
Zoo Tampa at Lowry Park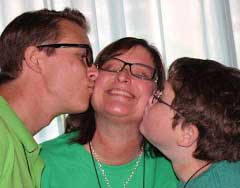 SPONSORS
Corporate Sponsors complete the circle of caring.
Anne Nymark Signature Realty
Man Van Dog Blog
Ruttenberg Realty
The Law Firm of Myrna Serrano Setty PA
Tito's Handmade Vodka
Tonning Family