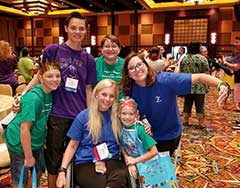 DONORS
Our gratitude to our wonderful donors is immeasurable.
Abe and Amanda Stewart
AJ Jones
Altrusa International of Tampa, Wilma B. Hogan Foundation, Inc.
Alex Blanchard
Alex Nirenberg
Amanda Keating
Anne Nymark
Anthony and Tammy Sudler
Blaine Stoner and Dianne Patterson
Bill Davidson
Blaine Stoner and Dianne Patterson
Blake and Andy Misura
Bob and Jennifer Tonning
Bobbie Studdard
Brenda Lewis
Brenda Loube
Brian and Angie Diebold
Bryce Wilkenson
Charlie Rutz
Chris and Michele Innocenti
Christine Hurtado Cooper
Chuck and Tammy Esser
Claude Harden
Connie Allen
Danielle Nicole Grass
Danielle Puccio
Dave McAllister
David Siambanes, DO
Dependable Construction inc.
Denise Jackson
Denise Walthers
Duane Wildridge
Dr. Melissa Elder
Dr. Renee Modica
Fred Peterson
George A. Kehrt, II
Georgetta Dilley
George and Lisa Schott
Harden Law Group
Jay and Anita Silverstein
Jaxson Jordan
Jeremiah Ronshausen
Jeremy and Kimberly David
Jessica Hogan
J. Kipp Wall and Celine Brink
Joe Gnapp
John and Sandy Leanes
Jordan Family
Krewe of St. Brigit
Kyle and Kristeen Nelson
Lentini Family
Lise Fox
Lisl Unterholzner
Marina Beach Shoppe
Mary Ann Mann
Mary Stiner McGuire
Matt and Alyssa Grothe
Melissa Elder, MD
Michal Marx
Nancy Palak
Nick and Karen Harper
Pamela Brock Moore
Pam Martin
PhRMA
Rachael Rice
Reggie Czrodozo
Renee Conway
Renee Modica, MD
Rhonda Thompson
Rick Gooddale and Crystal Brogdon
Robert Bloomfield
Rick and Sharon Buckman
TOP Jewish Foundation's Rothman Family Fund
Sanela Hasanic
Sean Gerkin
Shelia Jensen
Shelly Sawyers
Shahira Saad
Shannon Spalding
Stante and Sarah Salvador
Stephanie Lewis McClung
Stephen Fox
Steve Aaron
Steve and Liz Smith
Trey and Claude Harden
Theresa Russo
Thomas Sanborn
Tim and Janet Wise
Tony Jackson
Walthers Family Trust
Wesley Downing and Suzanne Toper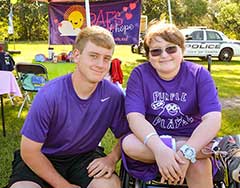 IN-KIND SUPPORTERS
Without the support of the community, we would not be able to do what we do.
Aaron Murray
Abe Stewart
Anne Nymark
American Stage
Art by Tabatha
Bacardi
Bayside Custom Carts
Beam Suntory
Bill Jackson Inc.
Bok Tower Gardens
Brenda Lewis
Brian Grant
Buckman Family
Camp Gladiator, Gina Peterson
Canine Cabana
Captain Ryan Harrington, Reel Estate Charter
Cason Photography
CenterState Bank
Cheval Golf and Athletic Club
Chris and Michele Innocenti
Clearsky
Clearwater Marine Shop
Constellation
Coppertail Brewing Company
Coppola
Dan Balk Goldsmith Designer
Dawn Khalil Graphic Design
deciBel DJ
Denise Jackson
Denise Wathers
Dianne Patterson
Doubletake Marketing and PR by Design
Flodrone
Francis Ford Coppola Winery
Fiji Water
Fred's Market Restaurant
4Rivers
Giovanni Bonmartini Fini
Golden Corral
Gratizzi Italian Grill
Hilton Garden Inn Tampa Suncoast Parkway
Holiday Inn & Suites Harbourside
Hospitality Baskets, Cheryl Stanbro
Imagine Museum
Jackson Family Wine
Jagermeister
Jaxson Jordan, 2019 Marine Military Child of the Year
JB of Florida, Inc. A Division of Geiger
Jersey Mike's
Jeanmaria Fisher's Birthday Facebook Gift
Jimmy Guana's Waterfront Restaurant
J. Scott Reed with Pilka and Associates, PA
Jordan Family
Justin Vineyards & Winery
Karen Harper, Artist
Krewe of St. Brigit
Kristeen Nelson
Lance Rodgers, Fine Art
Mahaffey Theater
Marina Beach Shoppe
Massage Envy Lutz
Mercedes-Benz of Wesley Chapel
Moe's
Morean Arts Center
MOSI
Museum of Fine Arts St. Pete
Nick Harper, Artist
Nobel Crust
Prime Cheval
ProCopy
Publix
Purple Playas Foundation's Board
RJ Ledo
Rocky Shipes and Rockstar Golf
Rollin' Oats Market and Cafe
Saddlebrook Resort
Shear Art Salon and Spa
SIP Creative
Slyce
Southern Glazers Wine and Spirit
Stante and Sarah Salvador
Steve's World of Golf
Stillwaters Grill & Tavern
St. Petersburg Museum of Fine Arts
Studio E Abstract Art
Sun Dimmers, Inc.
Susan Cuellar, Artist
Tampa Bay Lightning
Tampa Bay Rays
Tampa Bay Times
Tasha Carroll
The Original Crabby Bills
The Posh Tot
Tito's Handmade Vodka
Topgolf
Total Wine & More
USF Bulls Football
Van Dyke Dental
Wave AV Technology
WFLA Daytime
Zoo Tampa at Lowry Park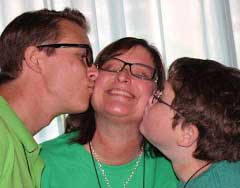 EVENT & CAMPAIGN SPONSORS
Sponsors complete the circle of caring.
2019 Golf Tournament & Pairings Party
TITLE SPONSORSHIP
PhRMA

PAIRINGS PARTY SPONSOR
Anne Nymark Signature Realty

AWARDS CEREMONY SPONSOR
Dianne Patterson

GOLF CART SPONSOR
Tito's Handmade Vodka

PURPLE PLAYAS PARTY TENT SPONSOR
Bacardi
Campari
Constellation Wine and Spirits
Delicato
Deutsch
Beam Suntory
Pernod
Charles Rutenberg Realty
Trinchero

PAR SPONSORSHIP
Coppertail Brewing Co.
Jeremy W. David & Associates, Wealth Management
Nemours Children's Hospital
Man Van Dog Blog
Southern Glazer's Wine and Spirits
Tonning Family & Emily's Pink Team
UF Shands Pediatric Rheumatology/Immunology Department

HOLE SPONSOR
BrandMunki
David Vargas, State Farm Agent
The Law Firm of Myrna Serrano Setty PA
Jersey Mikes
Prestige
Public Square LLC

PURPLE PLAYAS FRIEND SPONSOR
Optimal Performance and Physical Therapies
Westcoast Brace & Limb