Purple Playas SMILES Store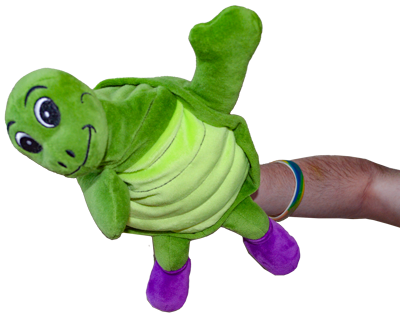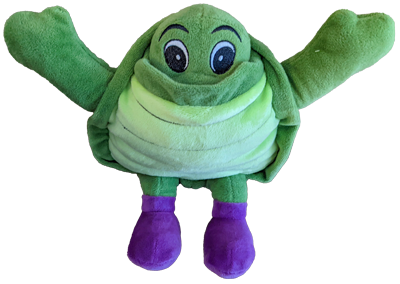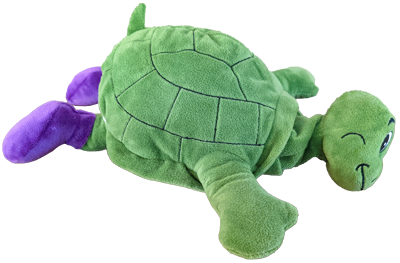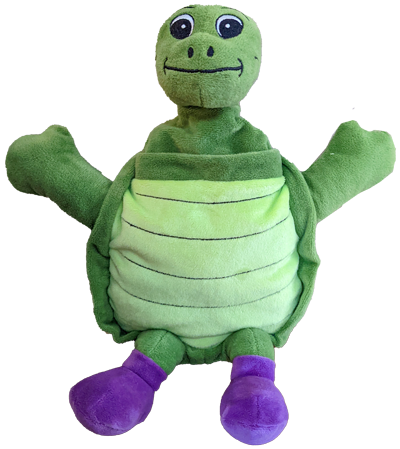 Introducing Our TUCKER TURTLE Puppet
Do you know a child who may need some extra help with…
• Taking deep breaths?
• Calming down?
• Thinking of a solution to problems?
You're not alone! Tucker Turtle needs help too!


Tucker 'tucks' inside his shell when he needs some time to think. He likes to help others do this too!

• His cute little head and arms move to help express feelings.
• Kids can "stop" and "tuck" Tucker's head inside the shell to "think, think, think" by pulling it in with a small tab located inside the puppet.
Tucker Turtle is adapted with permission from National Center for Pyramid Model Innovations, https://challengingbehavior.cbcs.usf.edu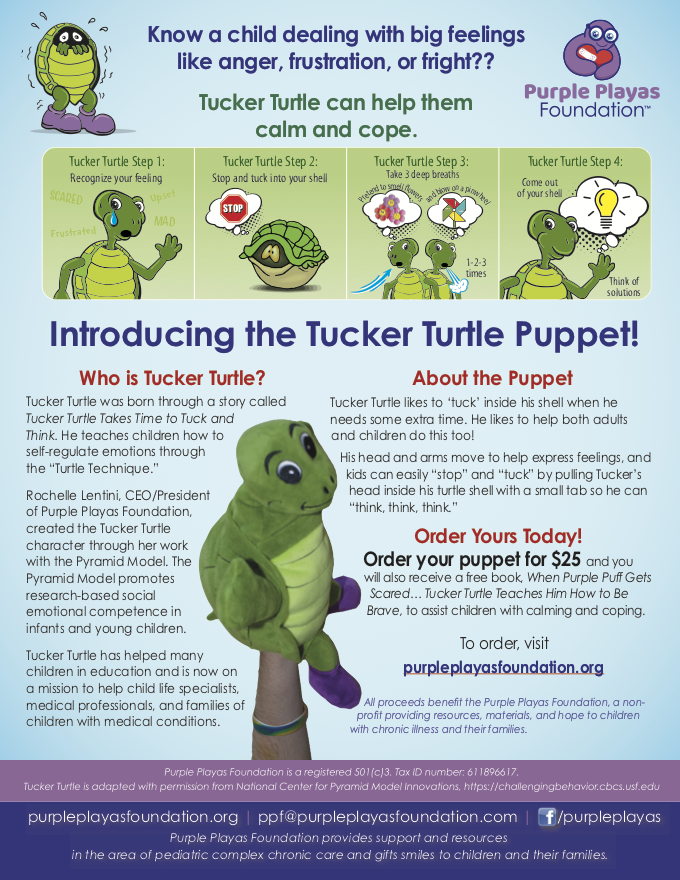 Purple Playas Coping Kit™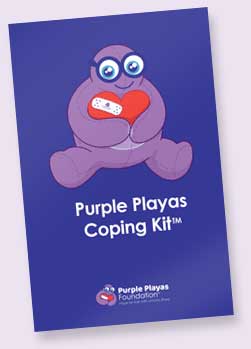 If your child's medical provider is not yet an affiliate, please share our information so they can get Purple Playas Coping Kits for their location. Medical providers or those who want to become an affiliate click above to register.


Talk to your child's medical professional about getting these materials at their location.
Want a Purple Playas Coping Kit now?
You can
purchase one here
Can't afford to purchase a Purple Playas Coping Kit?
You can ask to be added our Coping Kits Donors' List by sending your child's name, age, and address to
our email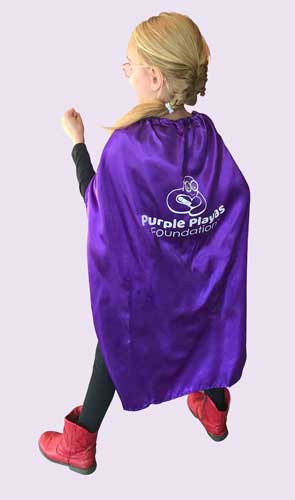 The Purple Playas Coping Kit™ ($55.50)
was lovingly developed to give children a way to understand and process their ongoing journey with chronic illness through play therapy and social-emotional supports. It is an educational and medical play kit for young children with chronic illness and their families. All proceeds are used towards supporting children with chronic illness.
The kit comes in a cinch sac and includes:
PPF Folder: Coping Kit Information booklet, clear pocket sleeves for storage 

Book: When Purple Puff Gets Scared...Tucker Turtle Teaches Him How to Be Brave
Stuffed character with chronic illness: Purple Puff ("Puffy")
First Power Patch Heart: "I am Brave" Power Patch
Purple Power Cape
PPF Band Aids
PPF Heart Ice/Warm Pack
PPF Fidget Toy (school age kit only)
Puffy's Power Tools:

Feeling Wheel
Tucker Turtle & Coping Cues (self regulation)

PPF Pinwheel with Grape Lip Balm

Problem Solving & Solution Cues
We are offering the complete kit to medical professionals as a tool for child life specialists, social workers, nurses, hospital homebound teachers, counselors, and others who support children with chronic illness. The Purple Playas Foundation (PPF) developed the Coping Kits in hopes that each child can receive a complete kit for free from his or her medical care provider. However, funding is limited. You can become a participating Purple Playas Coping Kit Site. To find our more, contact us at
[email protected]
. If you do not have a funding source, we can work with you to try to secure funding, as we truly want them to be at no cost to the families. If you would like to be an affiliate hospital, clinic, camp, or organization, please contact us for login information to place bulk orders on at our online PPF Smiles store.
Individual Coping Kit Items