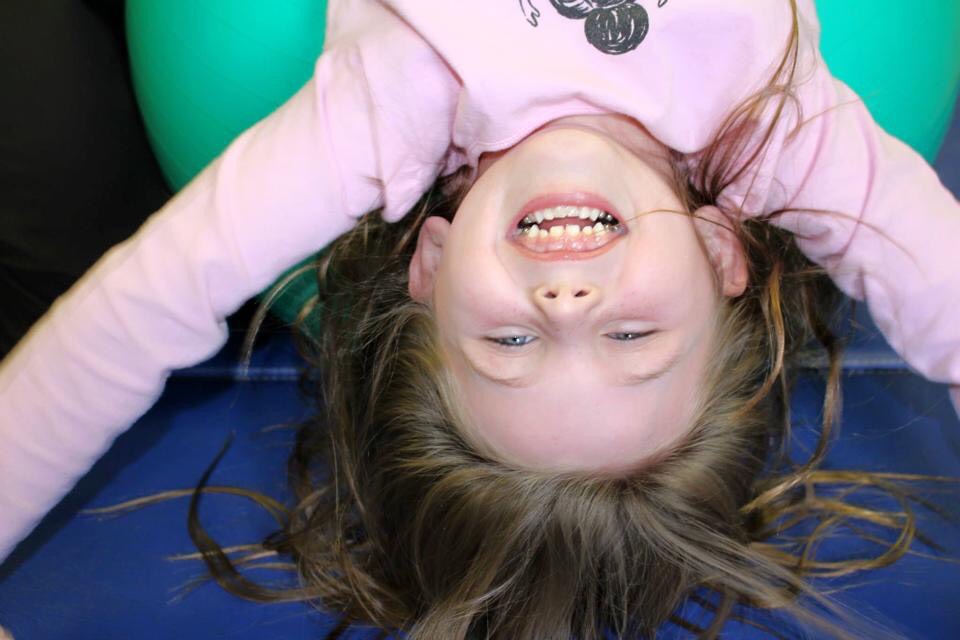 April 2021 – Meet Courtney: Her Huge Heart and Big Voice Impacts This World
April 1, 2021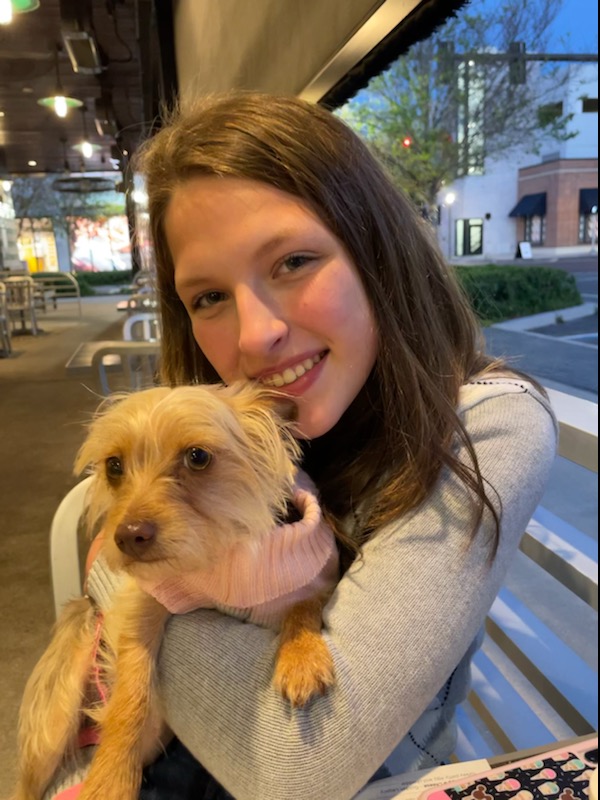 June 2021 – Meet Abbie Grace: A Dancer, A Best Friend, An Inspiration
June 1, 2021
Ten-years-old Maci is quite the cutie pie! And just you wait until you hear what she has been up to. She started her fight against juvenile idiopathic arthritis (JIA) when she was two. And most recently she has been battling TMJ. In addition, a recent MRI revealed a lesion on her brain, resulting in more tests to try and figure out why.
Maci favorite activities are camping, fishing, fostering dogs (she loves dogs and giraffes, but you can't foster giraffes), and horse back riding. Their family has upgraded from "tenting" to camping in a trailer. In fact, this past month they went camping and really enjoyed hiking and fishing. They even saw some really cool waterfalls. They believe in "moving it or losing it" to keep those joints working with better ease. Maci also loves going to juvenile arthritis (JA) family camp with her family for weekends at a 4-H Camp.
Maci has met some really special friends through family days with their local Arthritis Foundation, the JA Conference, and JA Camp. They have a very close bond and understanding. Maci also chats with other kids when they are newly diagnosed. She even coaches them a bit. But when they talk, they usually don't even talk about arthritis. They just chat, giggle, and act like kids.
JA has a lot of unknowns. This can be difficult for Maci because she never knows what the day is going to bring. She experiences pain, many doctor appointments, radiology tests, and blood work. All this medical stuff can cause her lots of nervousness. This is a struggle because she can't always anticipate what doctors are going to say or what medical care she will need. And she HATES Friday nights. They are "shot nights". Maci shared that it's hard because she "looks okay", but what people don't know is she has to continually take medication to be okay. They also don't understand that even kids can even get arthritis and that they often need much medical care. Shot night stinks and so does "invisible disease", like JA.
When Maci was younger, she thought that juvenile arthritis was a "super power" because of all the cool things that she got to do. She had special experiences because when they go to the JA Conferences around the country, they also get to visit cool places like Disney. She has also met a lot of coaches and thrown the first pitch at a Red Sox game.
So, Maci is doing something extra right now! She is doing a "blanket drive" for her children's hospital. She decided to do this because when she goes for MRIs and other tests, they give her a blanket. When she recently got her third MRI, in a short span of time, she said, "I am taking too many." So she said to her mom, "We've got to get more blankets for the other kids." She even started taking her own blanket to radiology so they wouldn't have to give her another blanket. She felt the other kids would need them. When driving home from her last MRI, she was groggy from sedation. Her mom hears her mumble, "Can we get some blankets for the hospital?" Of course, Mom agreed. With Mom's help, Maci started an Amazon Wish List for Sherpa Blankets. Okay, you may be asking yourself why "Sherpa" blankets? Maci says they make her feel "warm and comfortable". Sherpa blankets are also her child life specialist's favorite blankets. That night, they put the wish list together, made a little video for Facebook, and hoped to collect 10 blankets to donate. Maci's family donated the first six and grandma donated one. That meant she only needed three more blankets. She woke up the next morning and excitedly checked her "blanket status". Friends and family had already donated 63 blankets! They decided they were thinking too small, and so Maci upped her goal to 100. And by that first evening they were there. The amazing thing is, the donations kept coming and coming. And the mail carrier, UPS guy, and Amazon delivery person all got excited too. It turned into a whole family affair. They had a family assembly line of unpacking the blankets, popping the bubble wrap, breaking down the boxes, counting the blankets, and stacking the blankets. The blankets soon took over Mom's office space. They had to move to a larger locale, the living room. That room soon became smaller and smaller and the fish tank kept getting buried. At the time of the interview, Maci had collect 366!
It was time to deliver the blankets to Connecticut Children's Medical Center (CCMC). They soon made an important discovery. Maci said, "The blankets wouldn't fit in our car, so we had to get a box truck!" Lucky for them, they know a guy. Maci's mom knew someone with a 14-foot box truck. They ran into another problem. All the blankets wouldn't fit in the hospital closet.  They had to go to the hospital storage warehouse.
Maci and her family are really happy they were able to do this for the hospital. They are also excited to do something special for Maci's very special child life specialist, Shelby. Maci loves Shelby because she always makes her radiology test a little easier, and they both share a love for Sherpa blankets.
We shared with Maci that she was nominated for our "Chronically Caring Kids" by a mom of a child with JA, Jen Tonning. Jen took notice that Maci was filling a huge need that helped kids with illnesses. Maci and her mom then shared that another family also saw Maci's cause. It inspired them to also donate blankets to their child's hospital. They decided to donate one blanket for each treatment their child had that year. They ended up donating 36 blankets to their hospital. Maci's mom said that people always ask how they can help, but it can be hard to think of how people can actually help. Maci's mom said, "When your kid is going through constant treatments, there is not much anyone can do. As a mom, I take her to appointments. I have to stay with her. I mean, financially we can pay the bill…but asking for blankets is something small, for about $10, $15 $20, that others can do. And as the other mom mentioned, Maci pointed out a need… and it helps others feel they can be involved." She also shared that while they did this blanket drive for Maci, it is also cool how it helps other kids who need treatment. Parker commented, "Wow, this ten-year-old kid pointed out something that is needed. She had the foresight to know that it is needed. And this resonates with others." Mom then said, "For the people that have been following Maci's story, it was an easy way to send a virtual hug. It makes Maci feel good. Then Maci gets to pass it along to another kid and make them feel good too. It's a domino effect, a chain reaction."
If you would like to donate a warm and cozy hug to Maci and other kids with chronic illness, you can go to Maci's Amazon Wish List and donate a blanket too! It will be directly sent to Maci, so that she can deliver them to the hospital.
LINK TO MACI'S BLANKET DRIVE:  Click Here
Do you know an amazing kid with chronic illness who gives back to the community? You can nominate them for our Chronically Caring Kids monthly stories. Just email us at [email protected]