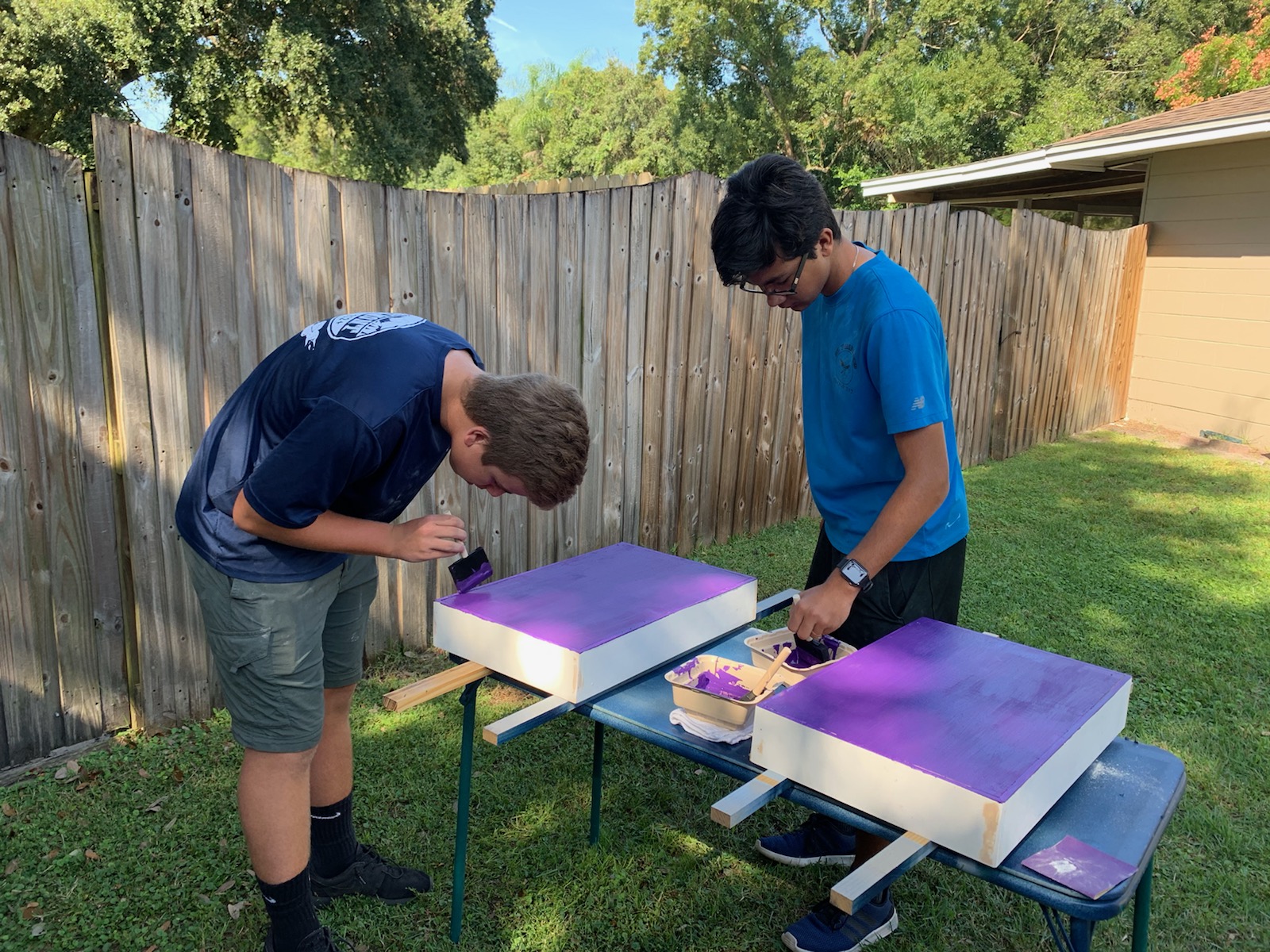 Kerry Wise's Eagle Scout Project: A "One-of-a-Kind" Work of Art and Love!
March 24, 2021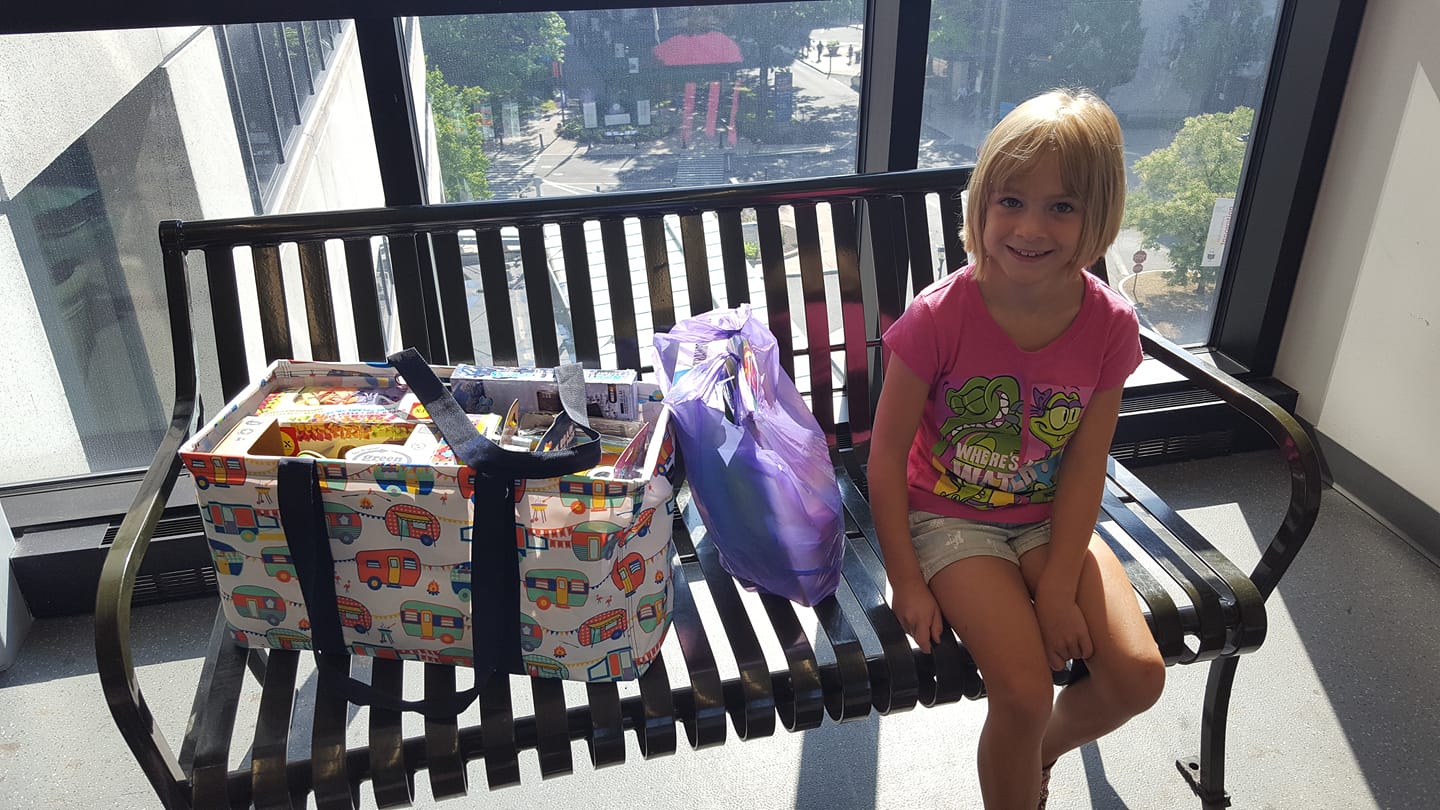 May 2021 – Meet Maci: A Warm and Cozy Hug; Just What the Doctor Ordered!
May 1, 2021
Courtney (13 years old) has been dealing with chronic illnesses since she was diagnosed with juvenile arthritis with polyarticular tendencies, TMJ, ethesitis, and anklyosing spondylitis at four years old. One year later, she was diagnosed with Ehlers Danlos Syndrome (a rare connective tissue disease).  Finally, at age nine a heart defect and myasthenia gravis was discovered.
Courtney goes through pain on a daily basis, but people don't realize it because you can't see it. One thing that is hard for her is writing, so she used "voice text" to help her write; otherwise, she doesn't let anything stop her. She is a pretty active kid despite her illnesses.
Courtney is quite a musician and athlete. She loves playing the cello and viola. In addition, she plays volleyball and is a cheerleader. She loves being active and busy. While it is an outlet, it also brings her joy.
She has met a lot of good people through her illnesses because of the groups and activities in which she engages. She especially likes Bert's Big Adventure.  Courtney shared, "It is through a radio station out of Atlantic, and they do comedy, and it is really fun." She feels it was life changing because she met one of her best friends through a trip to Disney World. The trip takes place annually in February. In addition, they have reunions where she gets to meet up with her friends from the trip. The group has also helped her learn how to overcome hard things in life.
Courtney believes in giving back to her community. She lives in a small town in Indiana. She did a food drive through her school to help get donations for kids and their families who don't have enough food for winter break. Typically, they get free lunch at school. She was able to collect about 200 food items each week for four weeks.
She has a little business to help out her neighbors who are elderly. She bakes for them and helps with weeding. She even hangs out with one neighbor just to play Ping-Pong and bake cookies. She says she likes helping them out and they make her smile.
Courtney has done a lot of fundraising. At five-years-old, she gave her birthday presents to her children's hospital because they didn't have many toys in their prize closet for the infusion room. In fact, she was inspired to do this through one particular experience. One infusion day, she picked out a stuffed elephant as her prize, and then a little girl came in and there wasn't a prize for her. She gave the girl her stuffed elephant. Since then, she has started collecting prizes for her children's hospital every March. She feels kids need something to play with while they are getting an infusion or are receiving in-patient care in the hospital.
Her hospital also has an organization called "Kate's Cart" where they give books and coloring books to kids in the hospital. Kate passed away with a heart condition. Her mom is sharing Kate's love of books through "Kate's Kart".  Courtney also gives storybooks and coloring books to them to distribute.
In addition to sharing donations, she also shares her "voice" through her advocacy work with the Arthritis Foundation. When she was six, she testified for the "Step Therapy Bill".  Senate Bill 41 puts limits on an insurance industry protocol, known as "step therapy" or "fail first", which requires patients to try and fail medications the insurance provider recommends before covering medications doctors prescribe.  She said, "I didn't want other kids to have to use meds that their parents and docs know won't work just because insurance companies say so, and they won't pay for it. So I testified. It actually passed on my seventh birthday, and Vice President Pence signed it into law shortly after that Bill was passed."
She also testified, before the COVID-19 pandemic, to advocate for medical children at the "Speaking Now for Kids Conference" in DC, so children can get the best medical care needed anywhere in the U.S. This was important to her because she had to go to Philadelphia and Ohio for treatment. Currently, insurance can also deny coverage when traveling out of state for treatment. She feels that COVID-19 has slowed down this Bill getting passed but also feels that it will be passed soon.
Courtney also loves helping out the Ronald McDonald House.  She puts together "To-Go Snack Bags" and "Hygiene Bags" because some families have unexpected stays or long stays with their children in the hospital. In addition, she has collected over 800,000 pop tabs (because she counted each and every one) from her school and neighbors for donation. Pop tabs are then exchanged for money. Courtney encourages you to also collect tabs and drop them off at your nearest Ronald McDonald House.
Courtney hopes that by sharing her story that it will inspire other kids with chronic illness to give back and help their community. She also has advice for other kids with chronic illnesses: "Never allow anyone to tell you that you can't do something just because of their disease, except for parents and doctors; otherwise, you will never try to achieve new things." She also said, "I want to encourage others to reach out to newly diagnosed kids because it can be scary when you are first diagnosed. I reach out to others and others reach out to me."
After Parker interviewed Courtney, he reflected on her story. He said, "It is quite amazing thinking back on how old Courtney is and how much she has done. I think of someone at 13 as not being that young, but then I realized that I am 21 now. There is a pretty big age difference. So for someone in middle school to have done all these things is truly incredible. The fact that at five-years-old she gave away all her birthday presents, I could never even fathom that as a five-year-old. I was barely able to do it as a 13 year old. And advocating on "Step Therapy" at six is amazing! I know it is going to help a ton of kids and adults. To do all this at such a young age is truly incredible. I am so excited to see where she goes from here."
Do you know an amazing kid with chronic illness who gives back to the community? You can nominate them for our Chronically Caring Kids monthly stories. Just email us at [email protected]