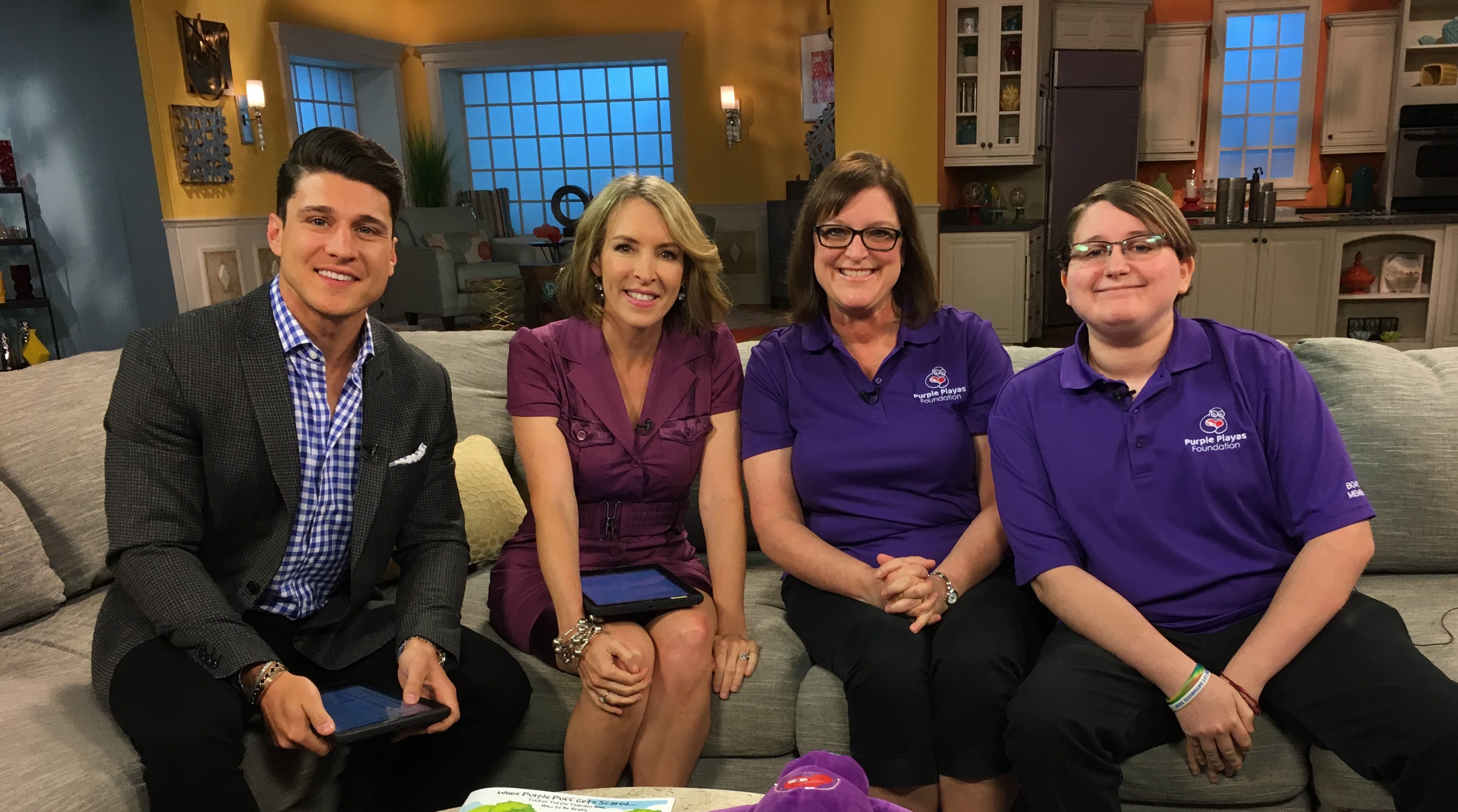 In the News…On Daytime!
March 24, 2019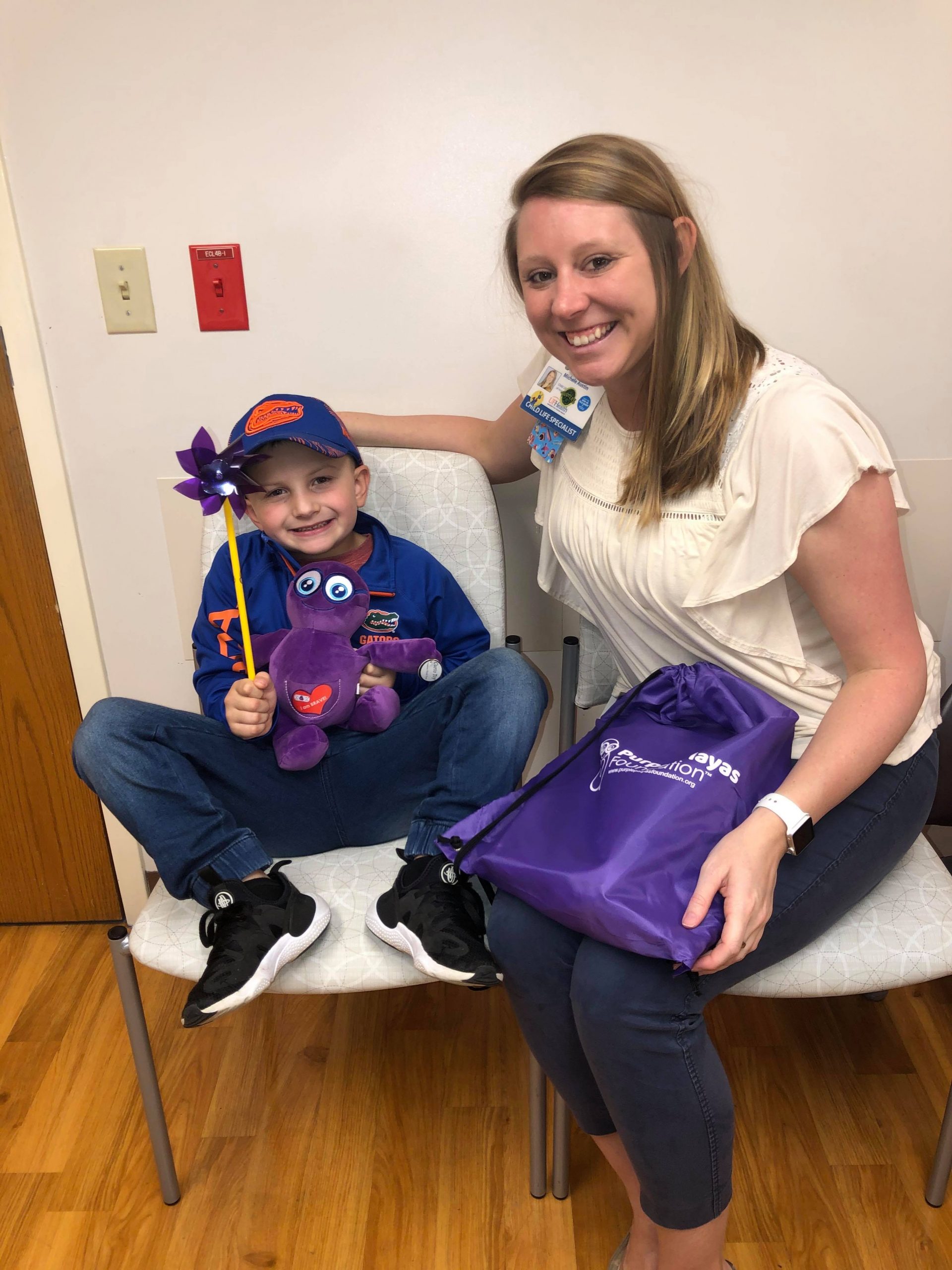 #GivingTuesday with Purple Playas
November 26, 2019
As children open the Purple Playas Coping Kit, SMILES full of JOY light up their faces! Our kits are a home run…bringing excitement to families, engaging children in interactive materials, and educating through hands-on tools. It is important for children to have opportunities to process their chronic illness through medical play, and for us to help them cope.
The Purple Playas Coping Kit includes our mascot, the Purple Puff, an "I am BRAVE" patch, a story, an ice/warm pack, bandages, a folder with plastic pockets for patch storage, a power cape (for younger kids), a fidget toy (for older kids), and several visual supports to practice and cue coping techniques through feelings, self-regulations, problem solving and solutions.
There are a several ways you can get or gift a Purple Playas Coping Kit. Make sure to visit our Purple Playas SMILES Store
You will see an instructional video along with an information and instructional guide that will walk you through all the components of the Coping Kit.
If you want to Gift a Coping Kit to a Kiddo, there are 4 ways:
Donate anonymously to a child on our Purple Playas SMILES Store

Purchase one for $55.50 and send as a gift.

Get one for FREE at one of our Purple Playas affiliate locations:
Florida
Johns Hopkins All Children's Hospital, Pediatric Rheumatology

Nemours Children's Hospital, Jennifer Lynn Schott Childhood Arthritis Clinic

St. Joseph's Children's Hospital, Chronic-Complex Clinic

UF Health Shands Hospital, Child Life
Ohio
Cincinnati Children's Hospital Medical Center, Pediatric Rheumatology

---



If you are unable to get one from our affiliates and cannot afford to purchase one, you can ask to be added to our Coping Kits Donors' List by sending your child's name, age, and address to our email: [email protected]
If you want to receive Purple Playas Coping Kits for a Pediatric Care Setting, visit our Affiliate Healthcare Facilities and Professionals Registration and please sign up: https://purpleplayasfoundation.org/store/
We have a limited number of free Coping Kits for our affiliate locations. We recommend that you sign up as soon as possible.

Have your own funding? Great! Once you register, you can place a bulk order. Then, we will compute actual shipping cost and send you the total due. Each kit costs $55.50.

Don't forget to order Supplemental Power Patches! This set of 12 patches is intended to encourage children with chronic illness to continue to be as brave as they possibly can through all their medical issues
Kiddo using her "feeling wheel" to let mom know her jaw hurts; and she is too tired to talk.
Excited kiddo opening his Purple Playas Coping Kit