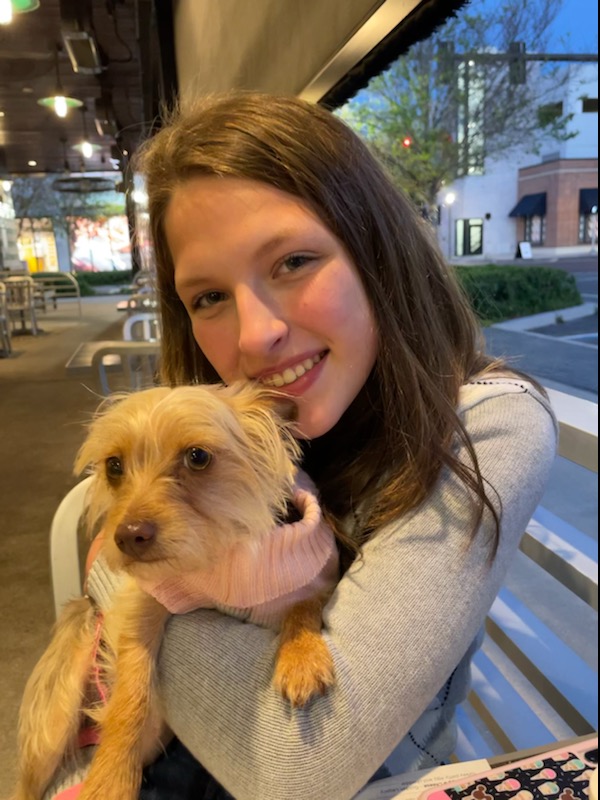 June 2021 – Meet Abbie Grace: A Dancer, A Best Friend, An Inspiration
June 1, 2021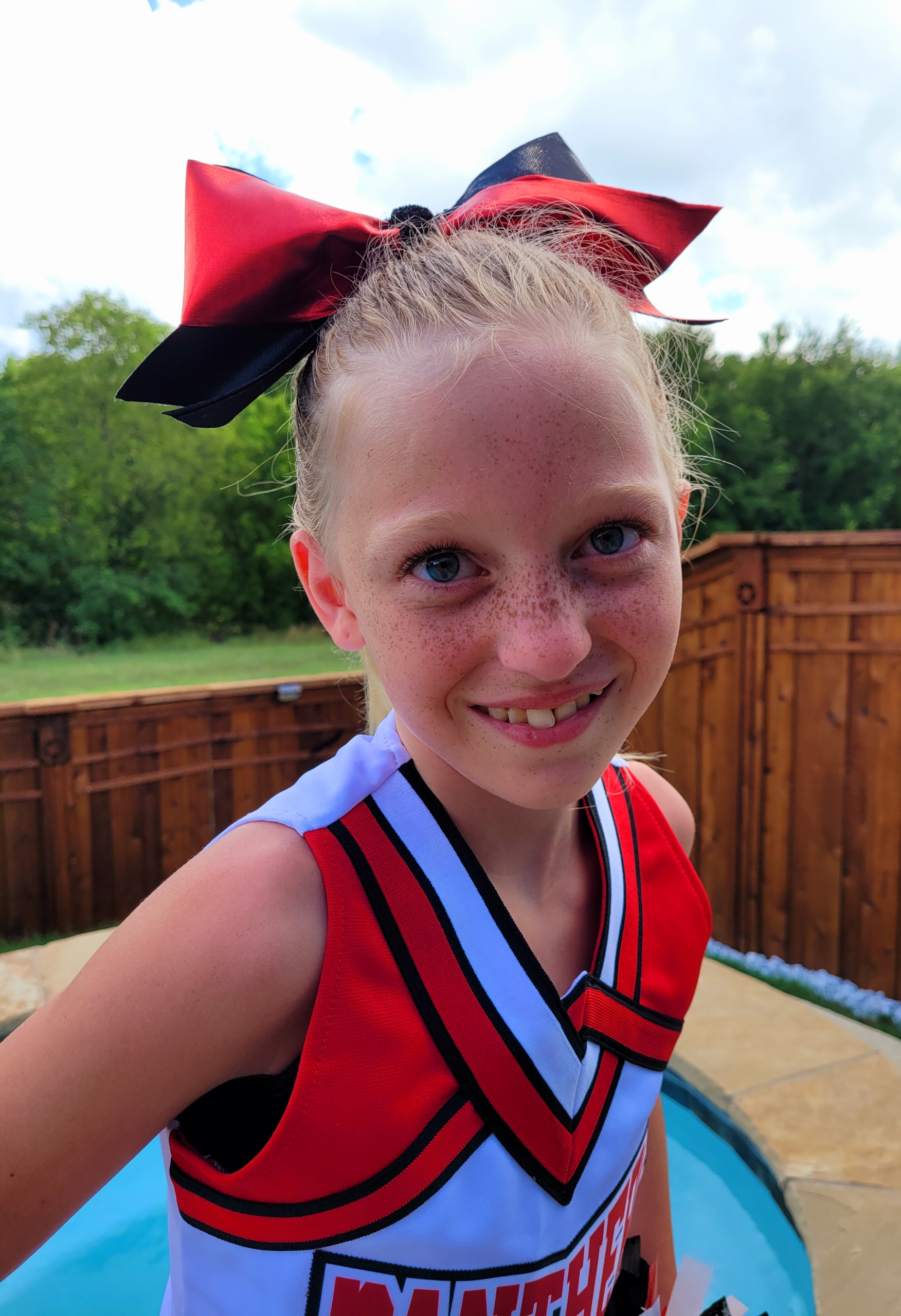 July 2021 – Meet FiFi: A Flyer Who Soars on JOY
July 1, 2021
By Sandy Leanes, Purple Playas Advisor
Meet Logan Lentini, a 24-year-old bicycle enthusiast, who is turning his passion into a cause very close to his heart. He is about to embark on a 3-day bike ride to raise awareness and money for the Purple Playas Foundation (PPF), which is a 100% nonprofit charity started by his family two and a half years ago. His younger brother, Parker, has suffered from the debilitating effects of systemic onset juvenile idiopathic arthritis for over 12 years. The foundation's mission is to support chronically ill children and their families. Gainesville is the home of the University of Florida (UF) and UF Health Shands Hospital. The foundation helps out pediatric hospitals treating children with chronic illness as a part of its mission, so Logan said, "It felt right to create this fundraiser." Logan also has worked in pediatrics at Shands since graduating from UF in 2019 and sees firsthand how the PPF Coping Kits that are provided to kids with chronic illness greatly benefit them and their families. He works directly with pediatric rheumatology and sees how the kits immensely help with the kids' infusions, injections, and treatments and everything else that makes having a chronic illness difficult. And the only way these kits can continue to be given out is through everyone's donations. Logan also wants to shine a light on the siblings in families battling this disease because "they go through a lot too", as he says. But, of course, a big reason for the drive behind the ride is his brother, Parker. Logan shared that he wants to do anything he can to support him and knows that he is going through a lot right now. Logan went on to say, "This is the best way I know to support him; it's one of those things when actions speak louder than words." Logan came up with this fundraiser as an alternative to the foundation's golf tournament and auction that had to be cancelled last spring due to the pandemic. He declared, "I really wanted to help out and do something big, hence the 170 mile bike ride." So his ambitious ride was mapped out over a three-day period from July 2-4, starting from his home in Gainesville and ending at his parents' home in north Tampa. The path was also laid out to take advantage of safe campgrounds along the way to rest his weary body each night of the ride. This distance is the same as the trek his brother, Parker, has to travel to go for countless doctor appointments, tests, procedures and surgeries at Shands Hospital from his Tampa home, so the path is very significant and fitting. The plan is to leave Gainesville at the crack of dawn, taking advantage of the coolest weather of the day on July 2, and from there, he is riding 50 miles all the way to Ocala camping at Santos Mountain Bike Park. Early the next morning, Logan will be biking another 50 miles to the Withlacoochee State Forest area and camping overnight. He is happy that this leg of the ride crosses through the Florida Trail, enabling him to hop on and not worry about motorists. He will also be able to ride over I-75, which he thinks will be "kind of cool". Then on July 4, he will head straight to Tampa, the longest leg of the ride – 70 miles! From the Withlacoochee Forest, Logan will link up to the Suncoast Trail, which is really long and has a bike path that follows it. He will take the entire trail and then link it up to the Greater North Tampa Trail. This will take him to about 5 miles from his parents' house. He'll take back roads and says he will "limp his way down". A celebratory group is sure to greet him! Perhaps the fireworks in the Tampa skies that night will also shine for this fine young athlete, brother and humanitarian!! So what does it take to prepare for such an endeavor? Logan will tell you it requires a lot of planning, training, will and determination. He bikes every day so he is fairly fit in general. But he has never taken on anything this large, so his rides have recently gotten longer. After work, he has been doing 20-mile rides a few nights a week. He will continue lengthening his rides on the weekends making them more challenging to build his endurance. Finally, Logan will simulate his charity ride in preparation by adding cargo to his bike similar to what he will need such as water, food, electronics, necessities and camping gear. Speaking of food, he is counting on energy sources like lots of water for hydration, foods with lots of carbs and salt such as peanut butter and tortillas, Jelly Belly sugar electrolytes, Endurolytes Replacement Supplements, and even pickle juice to fight off cramping. Logan says that when you are sweating a lot that pickle juice is actually pretty good adding, "I think a little hip flask of that should get me through the struggle bus". You can follow Logan's epic ride on
Instagram @purpleplayasfoundation
, which is also linked, directly to the
PPF Facebook page
. He hopes to bring his brother's GoPro to share some ride moments saying, "I'll probably take some pics of me panting up a hill." After getting some food and R&R at the campsite each evening, he hopes to go Livestream to reach out to everyone. So how can you get involved? The fundraiser is ongoing and started May 24. The actual ride is July 2-4 with a rain date of July 5 added in "just in case". Logan added, "Hopefully it ends July 4 for everyone's sake, and I really want to celebrate with my family." He knows the last day will be very strenuous. "If I can just get home before the sun goes down on the 4th of July, I will be a happy camper." If people want to get the word out, you can share any of Logan's or the PPF's posts. A hash tag was also created, #pedal4PPF, to follow along. Donations are always welcomed and go directly to kids with chronic illness. Logan is so proud to say that none of the donations go toward administrative costs with all proceeds going 100% towards the cause.
Sponsorships are also available at three different levels and all described on the PPF website.
Sponsors will get blasts on social media, recognition on the website, and an ad in the next golf tournament to be held spring 2022. Come join Logan's village of fans and cheer him on for the "ride of his life" and the ride that will help change so many lives of kids with chronic illness! Event on Facebook:
Click Here
Sponsorships are also available at three different levels on the PPF website events page.