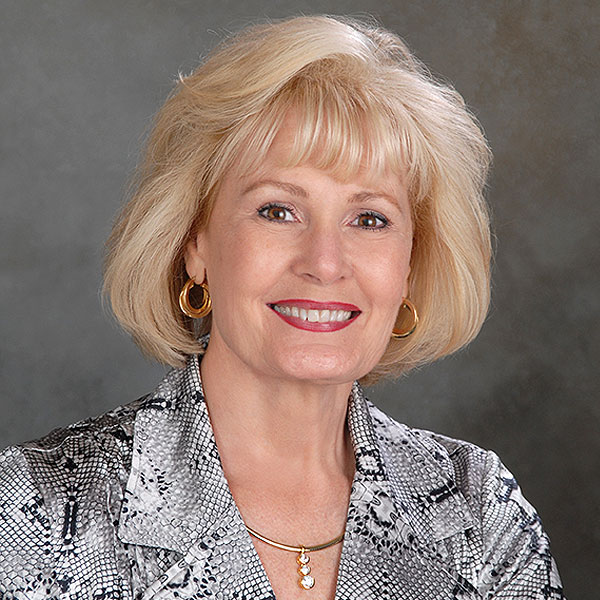 Anne Nymark is near and dear to Purple Playas' heart. She owned Professional Accounting and Consulting Services, Inc. and is now a Licensed Realtor and owner of a Commercial, Residential and Investment Real Estate with Signature Realty Associates. She is married to Jeff Bleiweiss and has three adult children and seven grandchildren. In addition, she is a cancer survivor.
Anne believes in community and in order for communities to grow and prosper, one must serve in various capacities. She is very passionate about the Tampa Bay Region and has invested financially and also by sharing of her time and talents. She served on many boards, such as the American Heart Association, The Brandon Outreach Clinic, Center Place, American Cancer Society, Brandon 86 Rotary Club, and the American Stroke Association, Brandon Regional Hospital and the Brandon Chamber of Commerce, where she held various positions, including President. More recently, she was instrumental in assisting with the start-up of the Purple Playas Foundation and is our lead advisor on our Advisory Team.
Anne's community involvement also expands to the state and national level. She was appointed by President Reagan to serve on the National Draft Board, was president of the Hillsborough County Citizens Advisory Committee, Chair of the Board of the Greater Brandon Chamber of Commerce, and served as Honorary Mayor of Brandon. With all this love and dedication for people, it is not surprising that she is a recipient of multiple prestigious awards: Key Citizen of the Year, Pioneering Woman of the Year by the American Business Woman's Association, Time Guzzle Community Award given by TECO Energy, the Key to Hillsborough County from Commissioner Sandy Murman, and recognition by the Florida House of Representatives for her community service and outstanding leadership.
In 2003, Anne founded the Greater Brandon Community Foundation, a community of over 350,000 people. Under her leadership, the Foundation created the "Foundation Angel Program" which provides families facing a life threatening disease or catastrophic event with support. During the time that Anne was leading the Greater Brandon Community Foundation, the founders of Purple Playas Foundation (PPF) came to know Anne, and she inspired them to start PPF. She was instrumental in laying the groundwork and advising on Purple Playas' events and fundraisers.
A community grows and prospers because of the people in it. Anne believes in equity for all and is keenly aware that children who grow-up with chronic medical needs have more struggles when it comes to furthering their education. Often times, their medical issues can make it difficult to progress to a college full time. While some do, there are many who can only attend part-time or they prefer to attend a career industry program, technical education, trade school, certification program, training academy, or technician program. With opportunity comes growth, prosperity, and hope for the future.
It is this vision for growing one's community by fostering education in its youth that the "Anne Nymark Young Adult Furthering Education Grant" was born.